THIRTY DAYS, THIRTY YEARS, THIRTY BORING STORIES...
My Seventh Year (6 years old)
October 2nd, 1980, to October 1st, 1981
Yup, this was the year I finally went to Kindergarten, which was rather convenient for me since the school where my Kindergarten was, Beacon Hill elementary, was directly across Elgin Crescent from my townhouse, with just the playground and soccer field in between. My kindergarten teacher was Ms. Judy Steiner, who
won the Friends of Children Award from the Canadian Association for Young Children
a couple of years ago, and I think there was a physical sciences teacher named Mr. McGee or McGill or something.
I had my first kiddy girlfriend, Mary S., with who I think my "relationship" was heavily inspired by Richie and Gloria from
Richie Rich
comics. I was also friends with Michael M., who had a problem that, in retrospect, was probably mental retardation. Also, there was a guy named something like Brian or Bruce or Darren with who I might have become best friends had we stayed in Beaconsfield; I think his father was some sort of producer with CFCF-12 or something and I even went to his house a couple of times. I feel a little bad I don't remember his name.
I was a precocious reader, like I said yesterday, so I remember that I would often get pulled out of class to talk to some specialists who listened to me read books, especially famous British illustrator
Quentin Blake
's
Monster
series (written by Ellen Blance and Ann Cook). I wasn't particularly attuned to physical education, unfortunately, so they sent me to frequent sessions over at Cedar Hill elementary school in Pointe Claire with some sort of physical therapist named Ms. Davis.
(Too Much Information warning: highlight to read.)
I know this is probably weird to mention, but the clearest thing I remember from my Kindergarten year, at least at school, was this one time where we went to the indoor municipal pool over at the large arena near Beaconsfield library and town hall, which of course would be the first time I saw, at least that I remember, girls my own age naked, since we all changed together. Now, I had a young sister, so I already knew the plumbing, but I remember being repulsed yet intrigued by the "crust"... even today, I'm not too sure what that was. Other fond memories I have are the time we all watched
The Muppet Movie
in the gymnasium, back when watching movies in school was a big deal because they had to bring in an actual theatrical print since videotapes were still fairly rare (and actually more expensive than the earliest LaserDiscs, then called
DiscoVision
), and I remember going to Parc Safari over in Hemmingford, though the main thing I remember about that is, of all things, the Pepsi I had; Pepsi cans in Quebec back then didn't have a pull tab, they had this thing with raised "buttons" and I remember having difficulty opening it, and then I remember that I couldn't finish the entire can, even though soft drink cans back then were only 280 mL, not 355 mL like they are today.
Also, because I was small and very thin (as hard as the "thin" part is for me to believe today), they, meaning either school officials or my doctor, were kind of worried that I wasn't developing properly physically, so they sent me off to Montreal Children's Hostpital for a barrage of tests, which included, one time, drinking what I assume now was some sort of solvent with a radioactive isotope in it and then they made me lie under some sort of X-ray machine or scanner for two hours, and I remember looking up and seeing them adjusting the instrument that was scanning me, which made weird square and rectangle shapes in the "lens" window thingie. I don't think they ever actually discovered anything wrong, though.
If you've been paying close attention, you'll remember that I said that my father came to Canada to work with Canadian Pacific; I think this was the year he switched to doing whatever he did with computers back then at Bell Canada, where his office, at the time, before they built the white "twin towers" of Bell Canada and Banque Nationale on de La Gauchitière and Beaver Hall Hill in 1983, was in the grand old
Sun Life Building
on Mansfield, which was the tallest building in the British Empire when it was finished in 1931 at 26 storeys and a height of 122 metres (400 ft).
He got his own terminal for home, however, this was 1980, so it was the kind without a monitor, it just printed paper. I remember, on the weekends, he'd play a really primitive online text version of
Dungeons and Dragons
, and he'd have long strips of waste paper (by "strips", I mean the kind you could tear off into individual letter-size sheets, which, of course, were excellent to use the backs of for drawing, and, since I could have several sheets attached together, I liked to draw elaborate street layouts for my Hot Wheels cars to drive on, and I remember that these roads followed a complex set of rules, where I didn't allow "dead ends" and I didn't allow a road to touch the same road twice, which was kind of an abstract mathematical idea, now that I think about it.
Once, my brother Nick and I were exploring the vacant lot behind the Club West Island tennis club, which has long since been built over with townhouses, and we saw something that looked like a light green tomato, so we decided to invstigate. Nope, not a tomato but a wasp's nest, and we got stung many times each, and Nick was alright but I swelled up badly, not enough to take me to the hospital, but certainly enough to keep me looking swollen for weeks.
Ths was the year I experienced my very first disappointing cartoon adaptation of a comic I liked, which was, of course,
Richie Rich
, being about the only comic I had read up to that time; Hanna-Barbera made Richie several years older, and replaced his Tuxedo top with a stupid (but easier-to-draw-repeatedly) red sweater with a big yellow R on it and they replaced his shorts with straight pants. And they always made the skanky maid robot Irona sing "I've been working on the railroad"... what's the deal with that? I think the only thing this series was notable for in the long run was that the voice of Gloria was performed by Nancy Cartwright, who would, a decade later, go on to be the voice of Bart Simpson. (A much better
Richie Rich
cartoon, more or less faithful to the character designs in the comics, aired in the mid-1990s.) Another cartoon I liked, because I was an idiot kid who didn't know any better, was
Fonz and the Happy Days Gang
, the cartoon where they travelled Bill & Ted style through time along with Cupcake, a girl from the future, and Mr. Cool, Fonz's annoying dog. Compared to this shit, the cheesy 1960s
Spider-Man
cartoon, which I also enjoyed and I would have mentioned yesterday but forgot, was fucking
Fantasia
. And this was the era in which the nearby border stations were only just beginning to experiment with weekday afternoon cartoon programming, so they showed a lot of old copyright-lapsed
Porky Pig
cartoons, as well as
Tom & Jerry
, and those Harvey cartoons which included not just
Casper the Friendly Ghost
, but also those cartoons that were a humourous look at some subject, like the Mississippi river, for example, which always ended with someone, like "the mouth of the river", telling you to sing along to the bouncing ball. My mother could never quite figure out how I knew the lyrics to all of these 1940s and 1950s songs like "Ain't She Sweet".
Christmas was very special that year... not only did I score a Hot Wheels "Scorcher Chamber" set, but that was the first year I saw
Christmas Eve on Sesame Street
, and which is still
one of my top three Christmas episodes of anything
, and, as a Christmas special, right up there with
Rudolph the Red-Nosed Reindeer
. Ah, I was so happy to get that on DVD last year.
One minor seed that was planted in my mind was that I heard
Chuck Mangione
's "Feels so Good" on the radio a lot, then I hardly ever heard it again... until
King of the Hill
came along where Chuck Mangione, playing himself, became an occasional recurring character, so having that one annoying piece of music I couldn't identify haunt my brain for some 16 odd years did pay off in the end after all.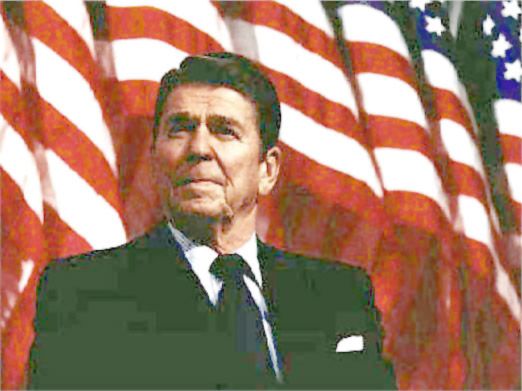 My bedtime back then was usually between 7 and 8 p.m., but I remember that my parents took me to a Guy Fawkes Day party at one of their friends's house in Hudson, which I know must have been a day early, November 4th, 1980, since I remember that a TV was on and Ronald Reagan was sweeping the electoral college, not that I knew details, just that some guy named "Reagan" had beat that "Carter" guy they always talked about on the news. (And, if you're wondering if I have any memories from that long ago pertaining to Canadian elections, namely Prime Minister Joe Clark's minority government losing a confidence vote and calling another election where he was defeated by Pierre Trudeau's Liberals, the answer is "no".) Of course, as much as I admire Reagan now, back then, I didn't have any sort of opinion, and I know the adults in my life probably didn't think too much of him.
The oddest experience of my entire childhood occurred at some point within a few days one way or the other of March 21st, 1981. It was night, and I had been put to bed but was awake, drinking a glass of water, when I felt compelled somehow to look up at the sky. I saw a bright light high up in the sky, and it split in two, and one half of the "star" started to descend, becoming larger and larger until I could see that it was... well, a flying saucer. There were about two or three concentric rings of lights on the bottom, and it slowed down for the last few metres before touching down on Alton Drive between my bedroom window and the
Club West Island
health/tennis club, next to the T-junction with Amherst. It wasn It wasn't a large craft, maybe about 15 feet in diameter at most (it was narrow enough to land on the street) and 7 or 8 feet tall (the top was well below the sightline of my bedroom window on the second floor of the townhouse, though the lawn slopes slightly, maybe a couple of feet), though the to of the craft, which was a very cliché silver disk, had a blinking red dome, which I remember reflecting off the back of the stop sign on Amherst and the health club. Why was I the only one to see it? Possibly they were manipulating time so that whatever they were doing would be in a fraction of a second to most people on Earth, except for myself, who they chose to observe. Or they could manipulate everyone except me to look away and not drive there at that exact moment. Anyway, I'm not going to embellish the story... I didn't see any little green men, and my memory stops a few seconds after the craft was fully on the ground. Was it just an intense dream inspired by television or movies? Possibly, but it is worth noting that I hadn't seen either
Star Wars
or
Close Encounters of the Third Kind
at that point. Anyway, I actually kind of like that the truth of whether or not this was real is very ambiguous in my mind. That was one of my biggest specific problems with
Spirited Away
, that, when Chihiro got back to the car with her parents, you saw it covered with branches and dirt, like the car had been there for a long time, meaning what happened to Chihiro actually did happen and wasn't ambiguous, when it should have been left ambiguous, like in
My Neighbour Totoro
or like my own fantastic experience. (By the way, if it was real, I'm one of those people who believe that the so-called extraterrestrials are, in fact, humans from Earth, just they're from tens of thousands of years in the future and they're studying their ancestors.)
Since we were now a family with four children, my parents decided that the townhouse would be too small for us and they looked at several houses but settled on one in Pincourt, because Pincourt is on Ile-Perrot, just off Montreal island, and the municipal taxes are much lower. In June 1981, I think it was on the 26th, we moved to the house where we still live to this day (but not for much longer). At the time, Pincourt wasn't too well-developed, so, one negative for me growing up about living here was that, at the time, there wasn't any real community arena so I missed out on a lot of sports. We've had a lot of construction here over the past couple of years, though, and we now have a new arena only about 100 metres from my house, near the new high school and library. Much too late for me. Also, one thing that would have been cool for is that we had an actual Montreal MUCTC (Montreal Urban Community Transit Commission, now MTC) bus go along 5th avenue about once an hour, but, only about a year or so after we moved here, they cut the bus, and we haven't had regular bus service since. We have the AMT train, which is a lot better than nothing, but they only have that a couple of times a day in each direction outside of rush hour, and the bus would be much closer to walk to. Still, it was a nice community, and we had a big yard and woods nearby to explore and even a huge rock on our front lawn and a "sandpit" that was really what remained from under the swimming pool that had been destroyed by lightning.
I'll leave it here for today.
My favourite movie released between October 2nd, 1980, and October 1st, 1981?
Another fanboy upset:
(Ah, good to see the Twin Towers on the cover, even if Metropolis in this film wasn't shot in New York but rather in Calgary, Alberta, Canada and in Pinewood Studios in the U.K.)
Yeah,
Superman II
is a bit of a mess consisting of scenes Richard Donner shot simulatanously at the same time they were shooting the first, since they were planning on shooting both movies at once before Warner got nervous and demanded they concentrate just on the first one, and scenes the credited director Richard Lester shot to fill in the blanks, but it's worth watching just for the big fight between Superman and Zod, Non, and Ursa in the Times Square-like set built on a huge soundstage at Pinewood alone.
I also like
Raiders of the Lost Ark
, just not as much as
Superman II
(or
Indiana Jones and the Last Crusade
) and
The Great Muppet Caper
. ANd I like the goofy appearance right at the end of
For Your Eyes Only
by an actress, Janet Brown, playing Prime Minister Margaret Thatcher, the only time in the James Bond series as far as I remember that they had an actor playing a current real-world politician, but a female prime minister was still a novelty in 1981.