THE PAPAL RACE IS OVER!
Who won the race to be Pope?
It's the German!
The German, Joseph Ratzinger, has won the Papal Grand Prix, and now the Hun has taken the podium on the balcony of St. Peter's Basilica!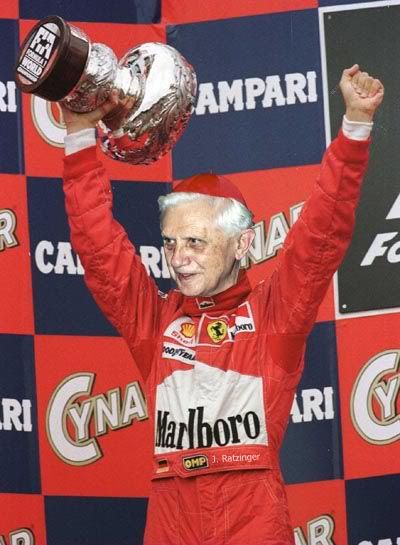 What will
Joseph Ratzinger
's first ceremonial act be as the new Pope Benedict XVI? I hope he celebrates
the Feast of Saint Yub-Nub
, patron saint of victory, to celebrate the previous Pope's hand, along with President Reagan, in
defeating an Evil Empire
.