A MESSAGE TO JAPANESE MESSAGE BOARD PEOPLE...
(Coming here from Mixi.jp.)
I can't see exactly what I wrote that you're discussing, since your message board is password-protected, but I presume,
from the page you're linking to
, that it's probably about what I wrote about the prospect of Disney making a live-action version of
Kiki's Delivery Service
(魔女の宅急便) and wondering whether it would be a straight adaptation of the Miyazaki anime film or whether it would follow the Eiko Kadano books more closely than Miyazaki did.
Well, here's a comprehensive update of everything else I've heard about the live-action
Kiki's Delivery Service
project since the idea of making it was made public almost one and three-quarter years ago.

Bupkis, really. Nothing else has been announced. I wish I had something to tell you, but there's nothing to say. Zannen. So, instead, just enjoy the pictures that were on either side of the animated Tumbleweed gif in my alternate Photobucket account: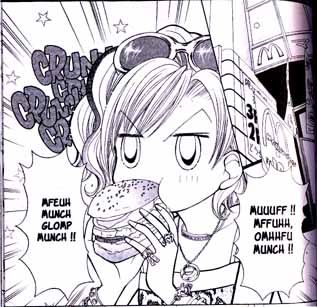 Ran Kotobuki eating a Big Mac in the French translation of Mihona Fujii's
GALS!
manga.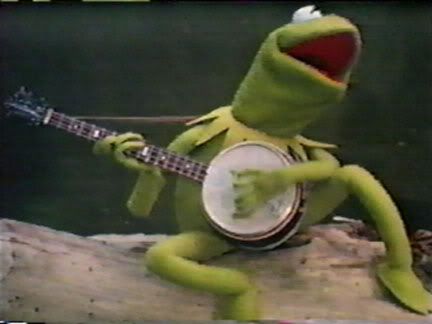 Kermit the Frog playing the banjo while singing "Rainbow Connection" at the beginning of
The Muppet Movie
.